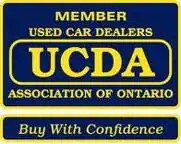 Used Car Dealers Association
The UCDA is a not-for-profit association of over 4400 motor vehicle dealers across Ontario. Our goal is to help foster a fair used vehicle buying experience that safeguards both the consumer and the dealer.
Our membership is made up of franchise dealers, independent dealers, truck dealers and leasing companies. Located in over 500 municipalities throughout Ontario.
UCDA Mission
The mission of the UCDA is to enhance the impage of the used vehicle industry. This mission is built upon three pillars: representation, education and mediation.