Upgrade your Vehicle, your Credit, and your Lifestyle regardless of your current credit situation!
Credit Troubles? We help when others can't.
Do you fall into one or more of the following categories? Not a problem at Daleo Motors!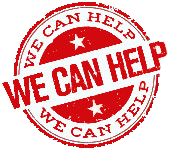 No Credit - Are you a student, new to Canada or the world of credit and don't have a co-signor?Bankruptcy - Have you claimed bankruptcy, or are in a consumer proposal - discharged or not?
History of Bad Credit - Have you had previous write offs, closed accounts or multiple collections?
Self-Employed - are you currently self-employed, have commission based income or have other difficulty proving your income?
Previous Repossession - Have you previously had a vehicle repossessed?
Why Choose Daleo Motors?
With over 3 decades of lending experience, Daleo Motors can provide the best rates and most flexible terms to get you in your next vehicle! We have built strong relationships with a large network of lenders including banks, credit unions, brokers and private lenders who specialize in prime and sub-prime vehicle financing to help you rebuild and establish your credit.
BAD CREDIT?
Daleo Motors specializes in securing competitive, flexible car loans for customers regardless of credit situation. We understand the importance of getting you a quick and easy approval. 
Simply, fill out our online credit application and one of our financing experts will contact you.
NO CREDIT?
Are you new in Canada? New anywhere within the Burlington area? No problem! 
We offer guarantied Car Loans for Auto Buyers with No credit, New Credit and First Time Car Loan.
Why Us?
We are partners with all the Major Automotive Lenders and Banks
We have an established in-house financing department.
Our Financing experts have more than 10 years experience specifically in Auto Financing.
We have 150+ quality Used Cars to choose from.
We Care!
How to Apply? Simply fill out our Online Credit Application and our Financing Staff will get in touch with you on the same day!
BANKRUPTCY OR PROPOSAL?
At Daleo motors , we understand that times can be tough and often the only solution is declaring Bankruptcy or filing a Consumer Proposal. However, these choices can often make it difficult to re-establish credit. We believe in new beginnings and work diligently with lenders willing to forward credit to customers who are on the road to recovery; even if you haven't completed your bankruptcy or proposal! We are committed to helping rebuild your credit and put you in the vehicle you need.
Simply
Apply Here
and we will contact you immediately to discuss your application.
For over 3 decades Daleo Motors has built a reputable financing division for a wide variety of vehicles, regardless of your credit, great or poor, we finance everyone!